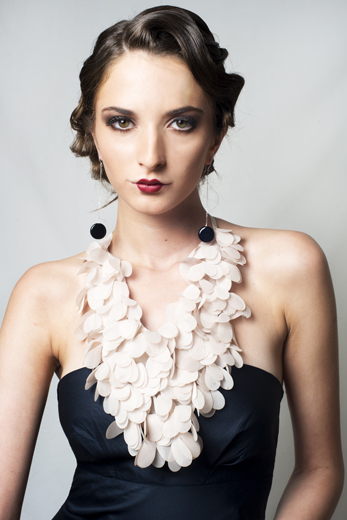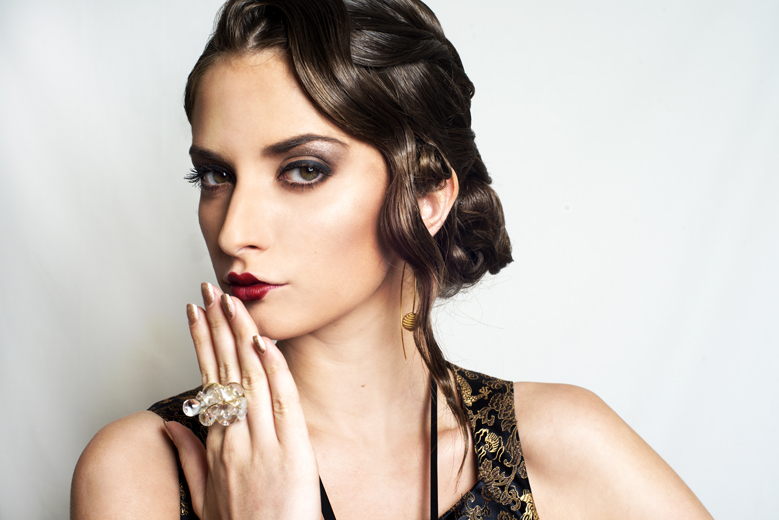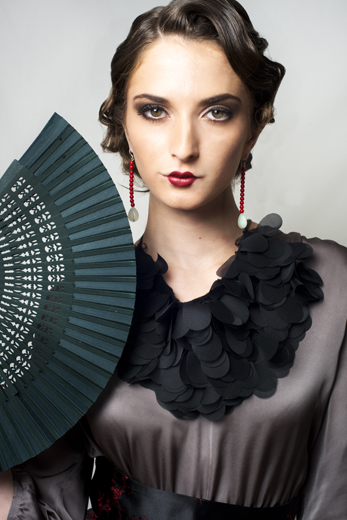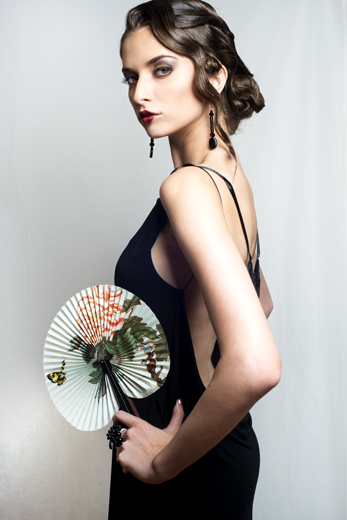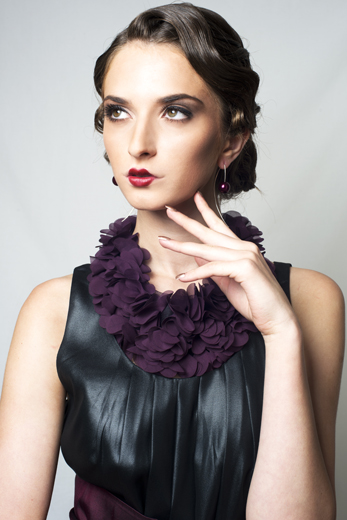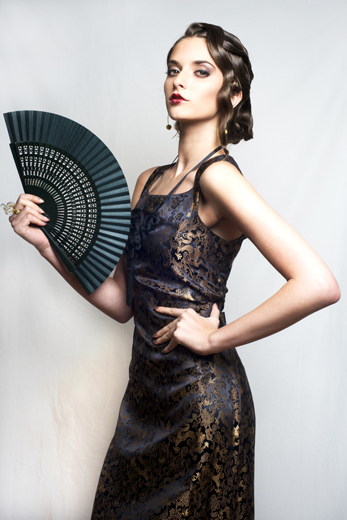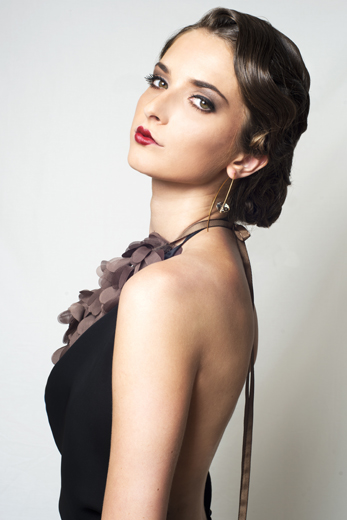 Baroque
Continuing on the theme of cinema and poise, this collection is made using vintage crystals and shoe clips! Extra long and very fine earrings that tickle the collar bones, black lace ribban that adorns rows of shiney facetted beads and bracelets made with white marble chips... this is black and white chic at its best!
Réalisée avec des clips de chaussure vintage, des perles anciennes en cristal coupé, des gouttelettes de verre, de la dentelle noir, des exvotos anciens en argent, des strasses, des broches antiques... ces colliers associent tout le charme de la mode vintage avec la tendance chic-gothique du moment.
Bauhaus
Graphic lines and geometrical forms of the Bauhaus Architectural Movement have been the inspiration for this collection of necklaces, bracelets and earrings made in silver or from gold plated chains. Each link of the chain has been made by hand and is a repetition of a single shape – oval, circle, triangle or square punctuated with a bead in a variety of colours and textures (hematite, quartz, marble, glass…)
Des formes géométriques qui se répètent, des lignées épurées, le graphisme de l'architecture des années 30. Voici l'inspiration de ces accessoires distingués. Chaque maille en fil argenté ou doré est crée à la main, façonnée dans une forme donnée (cercle, triangle, ovale ou carré) et ponctuée par une touche de couleur (perle en hématite, améthyste, quartz...).

Photography: Olivia Bossert, models: Laura Henchoz and Mélanie Deillon, make-up: Lucy Makeup, hair: Loic Hauck, styling: Tiffany Rowe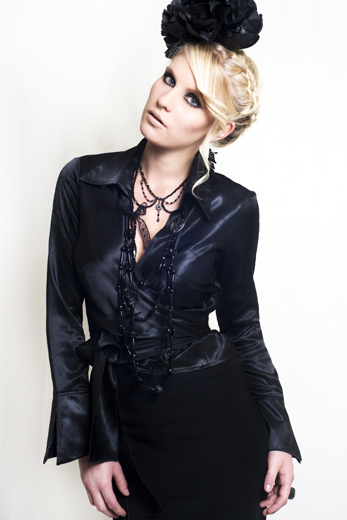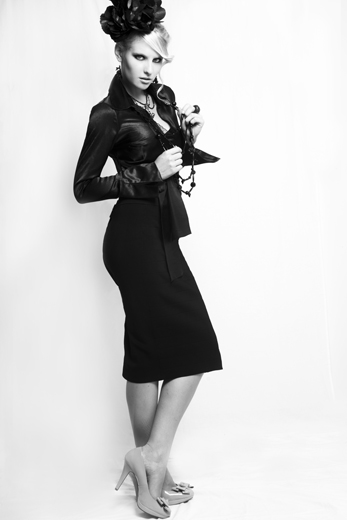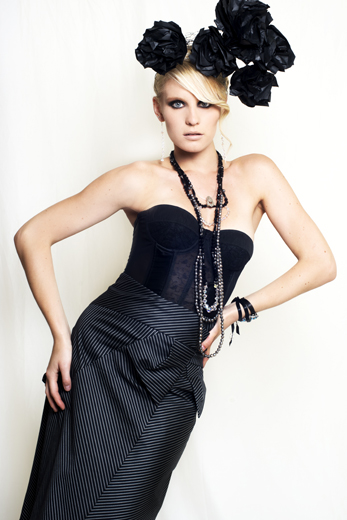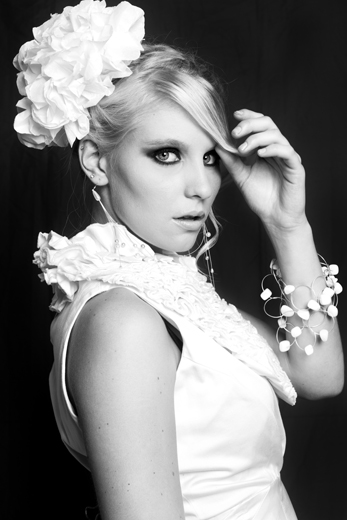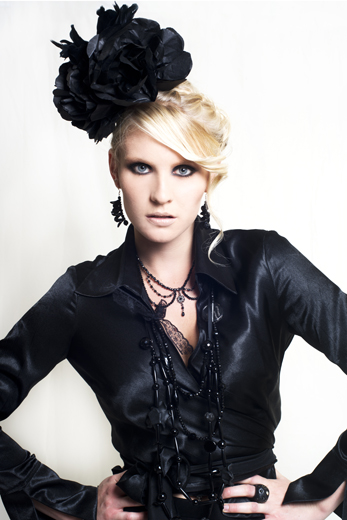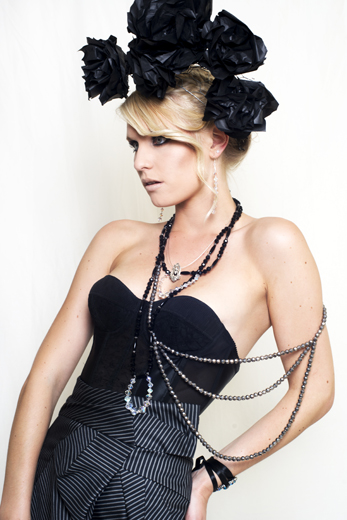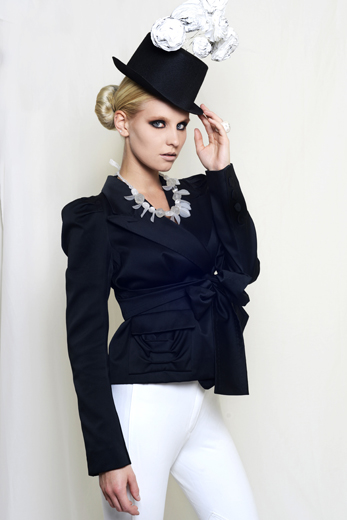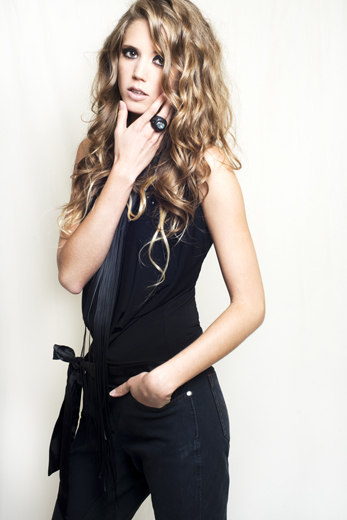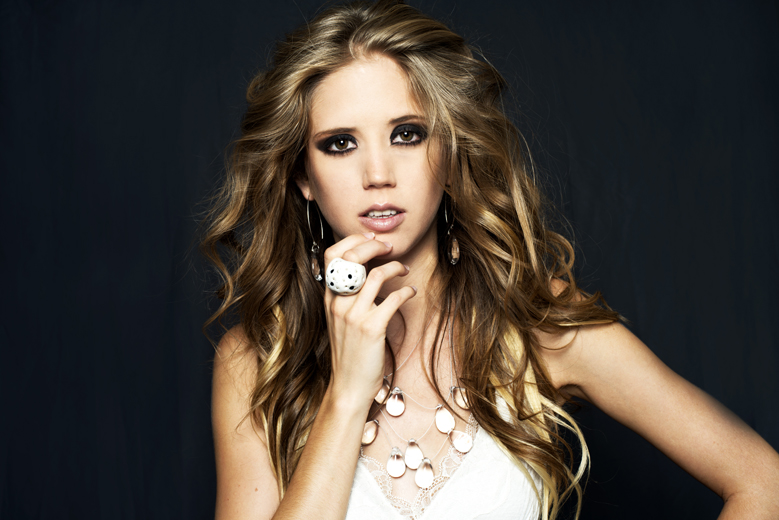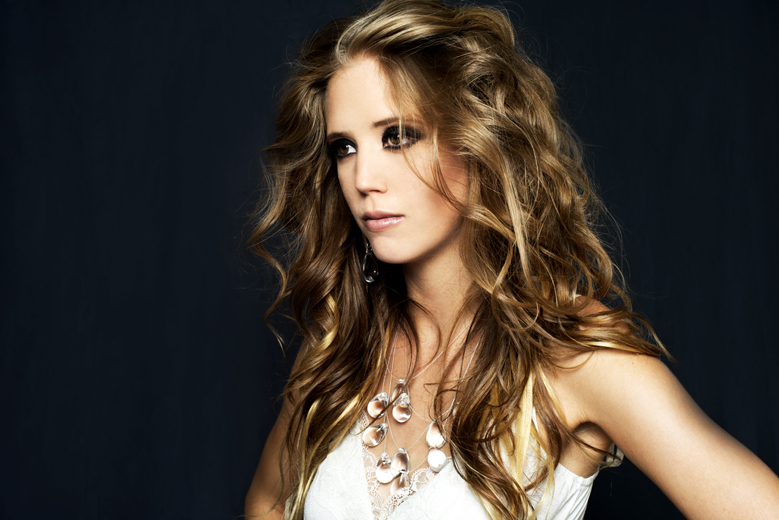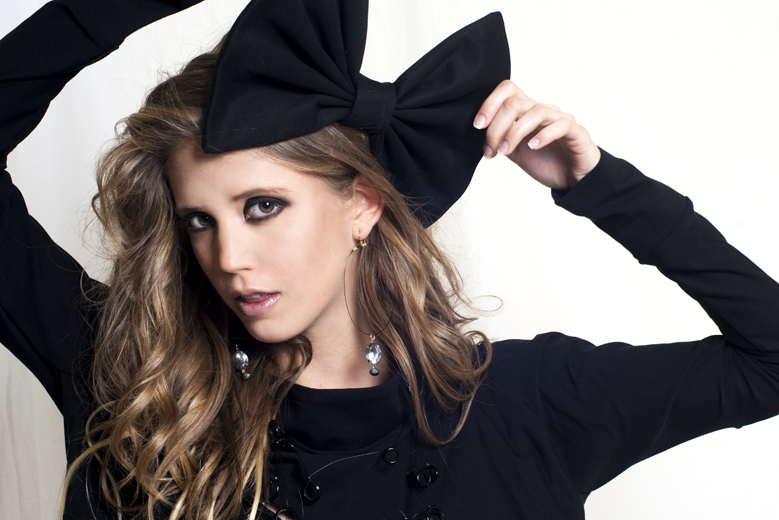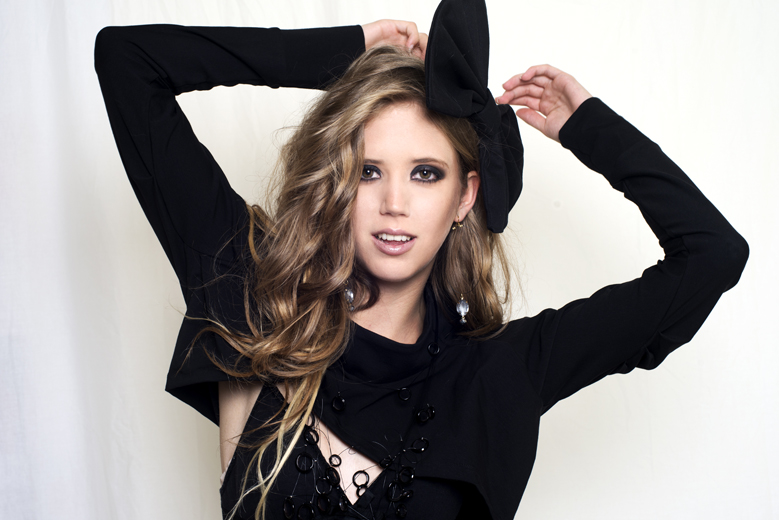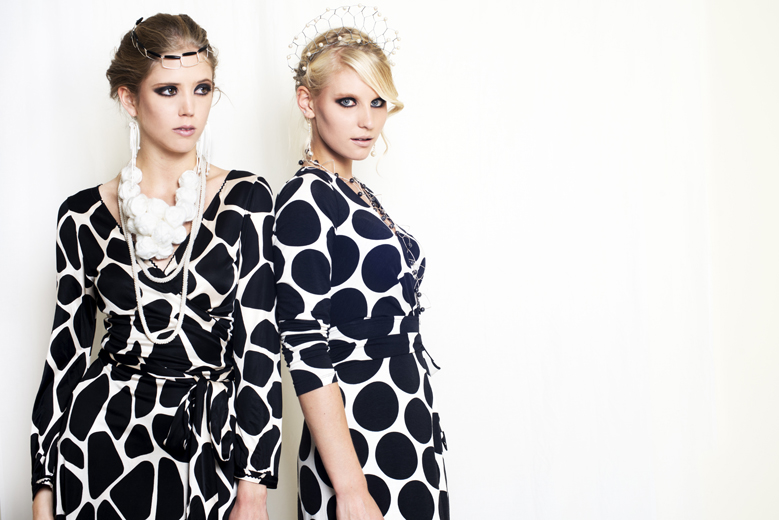 Silent movies

This collection is all about by the feminine glamour of the actresses staring in 1930's silent films. Delicate ruffle necklaces are complimented by the graphic lines of art nouveau inspired earrings. A hint of the orient and its influence during this period is given by using hand sewn tassels that are magically transformed into elegant pendants. Cream, prune, mocha and black make up the subltle colour theme.
Fascinée par le cinéma muet des années 20, par la grâce et la distinction des actrices des « silver screens », Tiffany Rowe a imaginé une collection avec comme mots d'ordre la féminité et le silence. Réalisée en grande partie sans métaux, ces parures qui ne font pas de bruit sont élégantes et raffinées.
Pendant les années 50, la mode est influencée par la Chine – les longues robes à col mao et les histoires de Suzie Wong ont également captivé l'imagination de Tiffany Rowe. En incorporant dans cette collection des nœuds, des pampilles et de la passementerie en cordage noir, la créatrice fait un clin d'œil aux porte-bonheurs orientaux. Ces colliers sensuels ont la particularité de pouvoir se porter dans le dos. Franges et rubans viennent donc caresser le creux des reins, de leur douceur de soie.

Photography: Olivia Bossert, model: Adelina
make-up: Lucy Makeup, hair: Damien at Damien & Co, styling: Tiffany Rowe